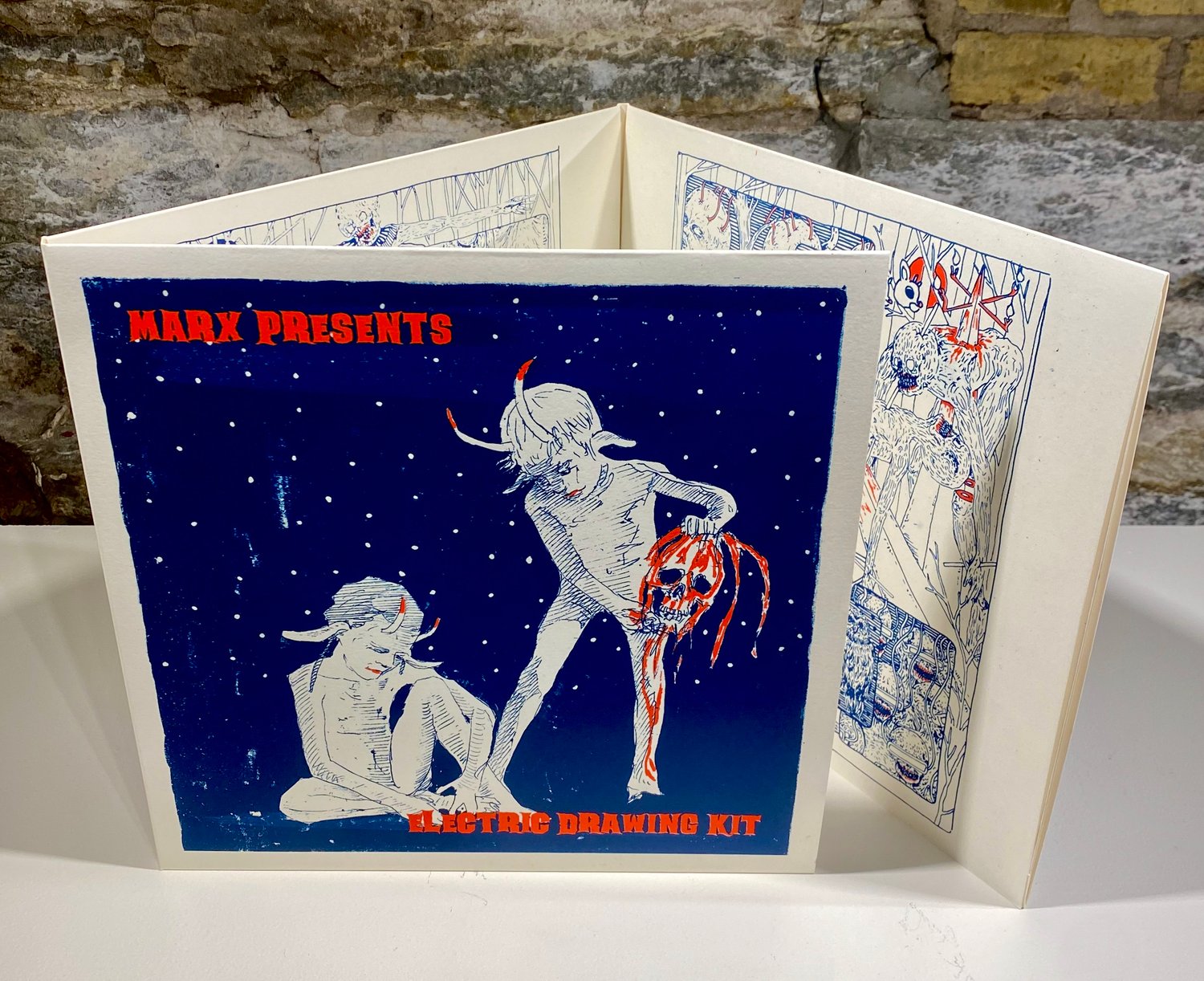 Electric Drawing Kit
The bulk of this album was created about 2 years ago. It's 140 min worth of material that I think captures what I sincerely believe to be my best foot forward musically. It kind of felt like what I would imagine writing a (dense) novel to feel like. I've never experienced being consumed by work like I have with this. Consequently, and I've joked about this but, I'm sure this shaved a couple years off my life lol.. sigh.. C' est la vie I guess.
No Bueno (the first Lp) started off as a joke where I wrote all this music, created a story line behind it, and essentiaqlly saw how much play I could get around town with it. It's supposedly 3 kids from San Paulo who moved to Mpls, are into harsh noise, no wave, etc.., and only sing about their disdain for Trump and the Border wall.. Good times for all to be exact.
Seawhores (sencond Lp) has been my main band since I was 17 but, without being as active over the past five years. Mommy and Daddy still love each other so basically, there's no official way to state anything that describes a definitive place we've arrived at, at this juncture.. That said, none of any of that has stopped me from writing and collaborating with new people and experiencing the same hunger I felt as a teenager while getting into this whole world of loud/abrasive, pretty difficult to ingest, music that I've been in love with throughout my entire adult life.
Arctic Universe (third Lp) is just me again only performing with a more, subdued and subtle tone. All the while executing more nuance specifically as opposed to the other Lps in the set', being painted in loud and very broad strokes.
My oversees label "Rock Is Hell" (Graz, Austria) put it out and I couldn't be happier with the outcome all in all..!