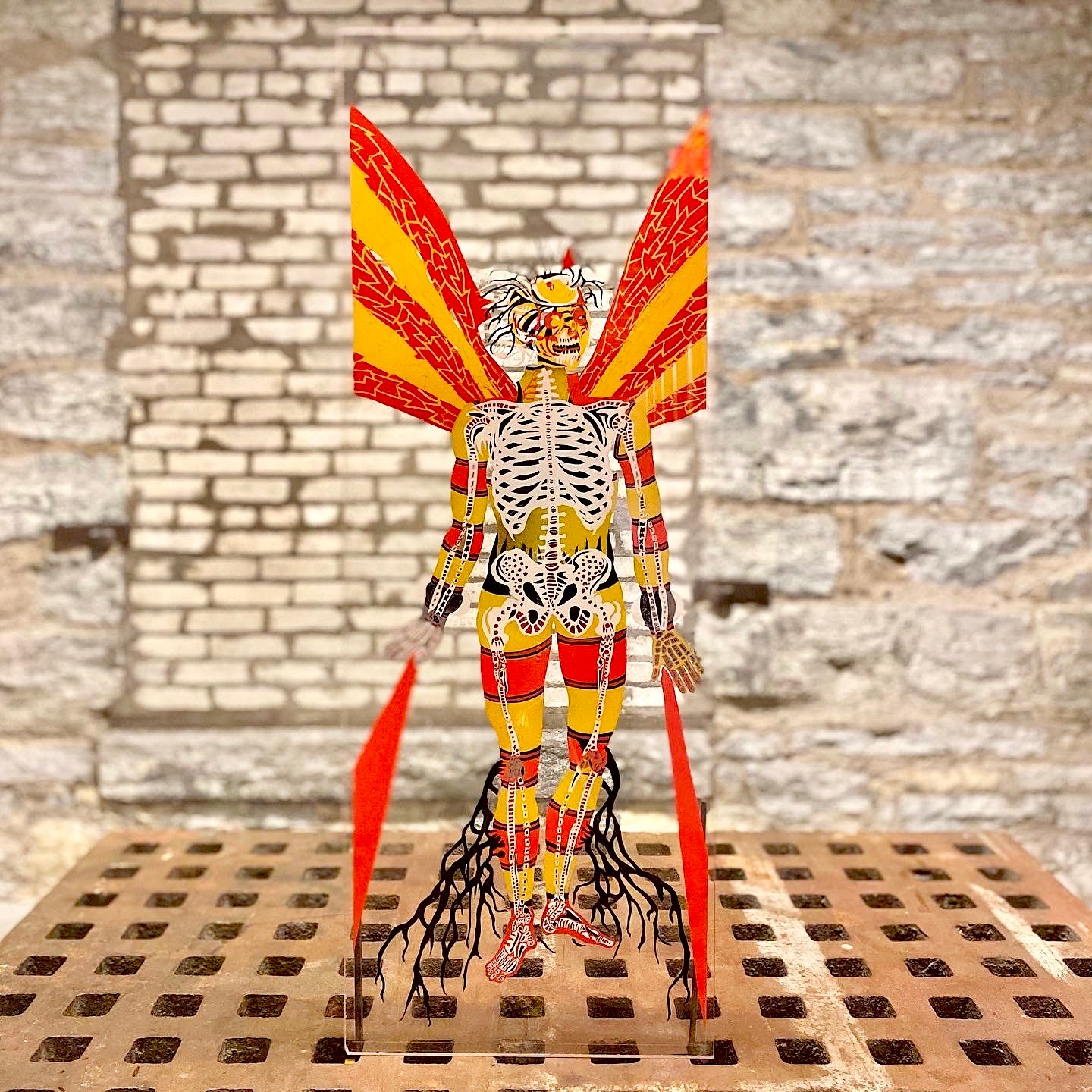 "From Cacoon To Conquer"
36" x 16" spray paint, etching
This piece was an incredible experiment for me. The surface area is a large, thick piece of fiberglass. It came completely covered with a sheet of some type of parchment paper adhered to both sides of it. I would slowly start cutting the very smallest of areas on "the back" to essentially then, paint, starting from "the front to back". Basically, a reversal of how most paintings are made where you might begin from the background on up to the focal point of the piece. After cutting, spraying, repeat.. about 18 times i started etching the last little areas of paint so that the image didn't look completely uniform in it's construct. I didn't want the whole thing to just look like one mechanical/clinical process essentially. This remains to be one of my biggest accomplishments (in my opinion) regarding my attempts to try out new techniques and mediums as i move forward in my "career". Please feel free to ask anything about this work that might help better clarify the process if interested.