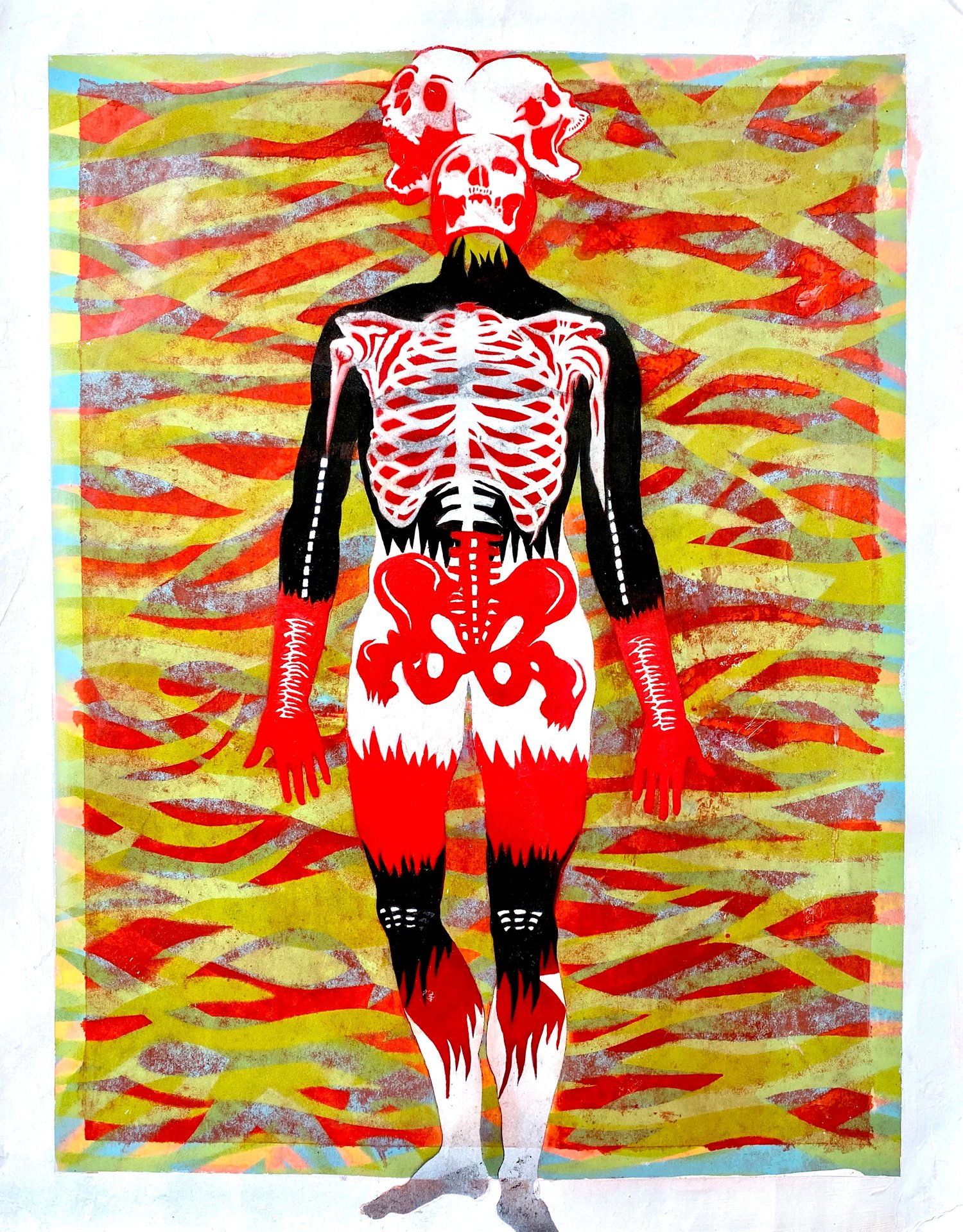 "Sleep South My Love"
36"x 24" Stencils, spray paint, tape
This piece was one of the very first images made experimenting with a new technique (for me). I cut 17 different stencils all to try and create a fairly anatomical figure. I felt that the results of this were so good (and, it was so fun) that it ended up being a whole series. This piece however is still my personal favorite among the abundant amount of work that's come out of this venture.