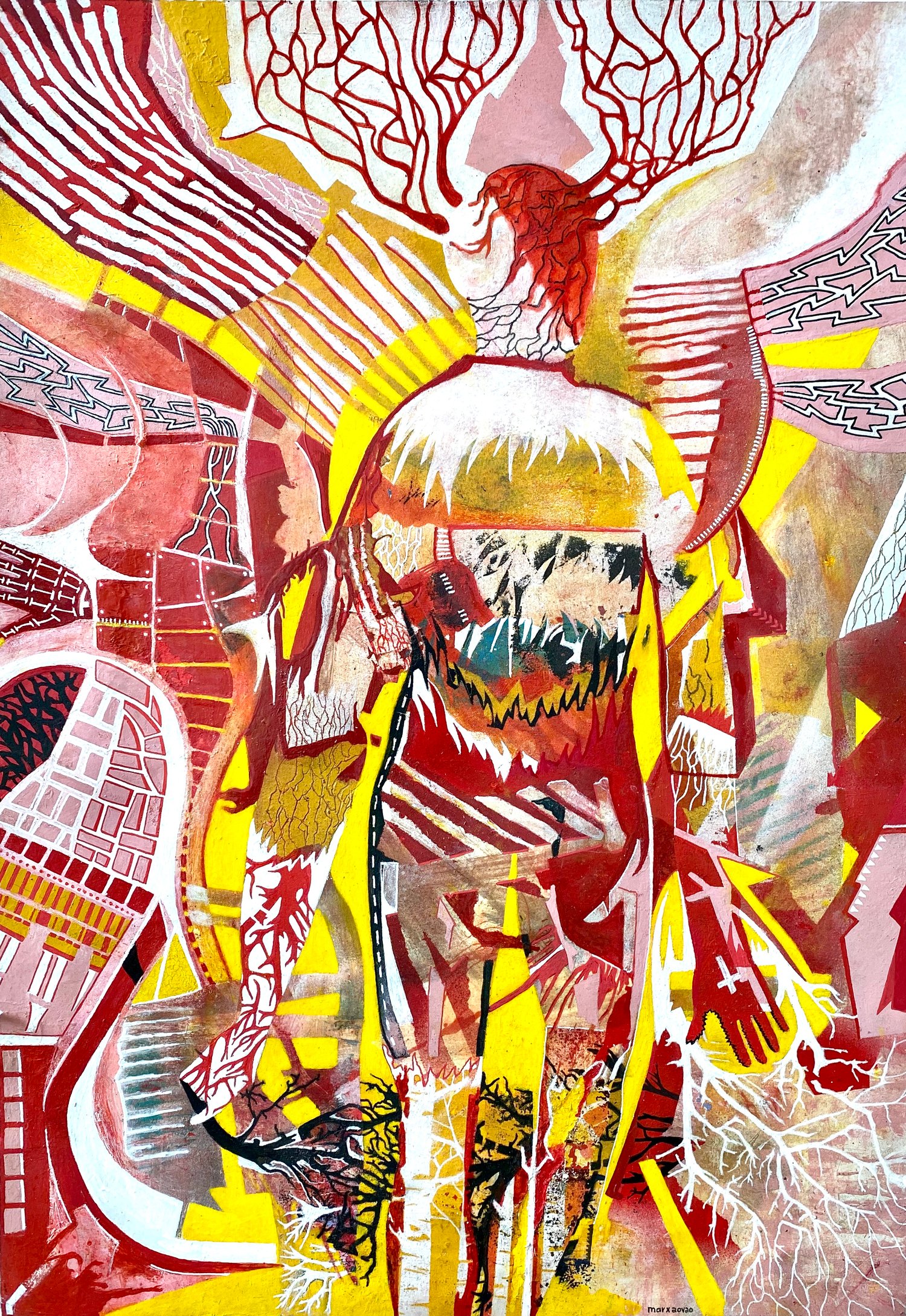 "These Tears Flatlined In The Belly Of The Year"
24"x 20" oils, spray paint, dye, white out, tape
This piece was incredibly involved and almost tedious at times to make but it fortunately remained fun during the whole process. This also happens to be another one that started off on the floor under my drafting table to pick up paint drips and test out new paints and stencils. After the surface was near completely covered with random drips and paint tests, i pulled it from the floor, started taping off massive areas, and began playing with various new and old stencils (and a few screens). As I'd take tape off of certain areas, I'd cover others with the intention of making a very angular and intricate painting. After about 8 times of repeating that process and most likely around 45 hours later, all it really needed was a bit of definition pulling things together. Most of the "lightning" and "tree branches" were those final touches. So, yet another piece that i somehow managed to pull off in a completely serendipitous, "happy mistake(s)" way!